Skip to Content
Orange County's Glass Replacement Experts
Anaheim Glass knows that part of living in your home is the repair and upkeep. When a front door or a window's glass gets broken, we're ready to help residents throughout Orange County with glass replacement. Our team can also update your outdated glass with higher-quality and more energy-efficient glass for benefits like lower utility bills and a possible increase in your home's value. We're always ready to answer your call whether you're ordering an upgrade or have a stray baseball incident. Take advantage of our various options for your windows and doors, including leaded glass, tinted glass, and insulated glass.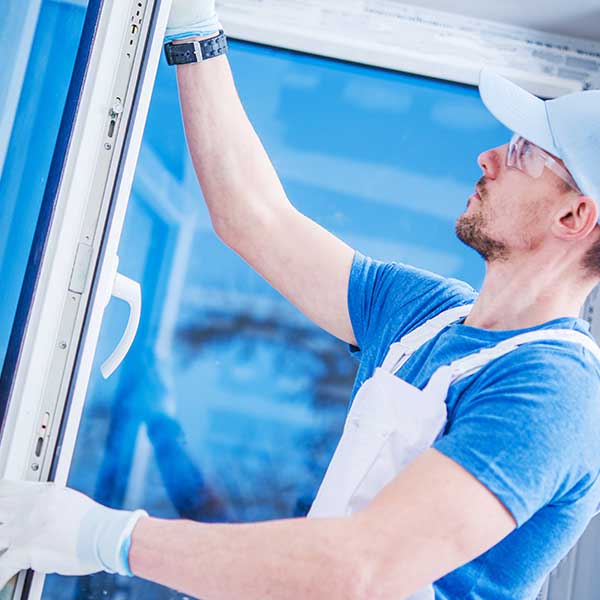 The Glass Replacement Process
You can count on Anaheim Glass for quick glass replacement in your home by our friendly and professional glass specialists. If you wonder what goes into residential glass replacement, we've provided a summary of the steps we take for a safe and successful process.
We've Provided a Summary of the Steps We Take for a Safe and Successful Process:
1. Our glass technicians arrive at your home to evaluate any damage and the glass that needs replacement. We take measurements to ensure the right dimensions for your replacement glass.
2. If we're replacing a cracked or shattered window or door panel, our team safely removes the damaged glass and debris and prepares the panel for a new pane. For upgrades, such as single-pane to double-pane windows, we may need to install hardware or other materials for the right fit.
3. We expertly install your replacement glass for a perfect fit and seal it. Doing so removes any chance of gaps or cracks that could threaten the integrity of the glass or let in cold, heat, or pests.
4. If your glass is a specialty item or code requires that it be tempered safety glass, we will place the order and call you when the glass arrives to schedule the installation (additional charge applies).
5. After we complete the replacement, we clean up any debris or waste and make sure we leave the site ready for use again.
Friendly Expertise in Residential Glass
Don't wait to fix broken glass or gain better energy efficiency in your home. Anaheim Glass is ready to help residents throughout Orange County with expert glass replacement. Give us a call today to get a new pane of glass put in for your door or windows.